Below are 10 ideas worth copying to make small condominium and homes shine all December long.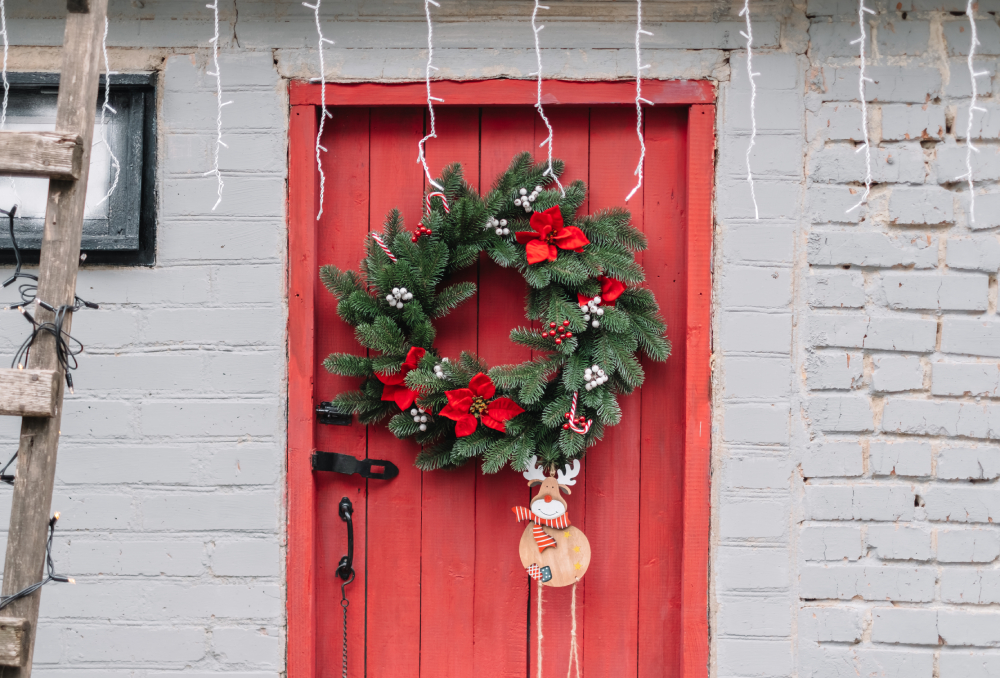 1. Make it mini
Even the smallest of small spaces can be prepped for the holidays, and this RV's festive decor is the perfect example. Downsize your traditionally-sized items (like wreaths and trees) and opt for mini versions.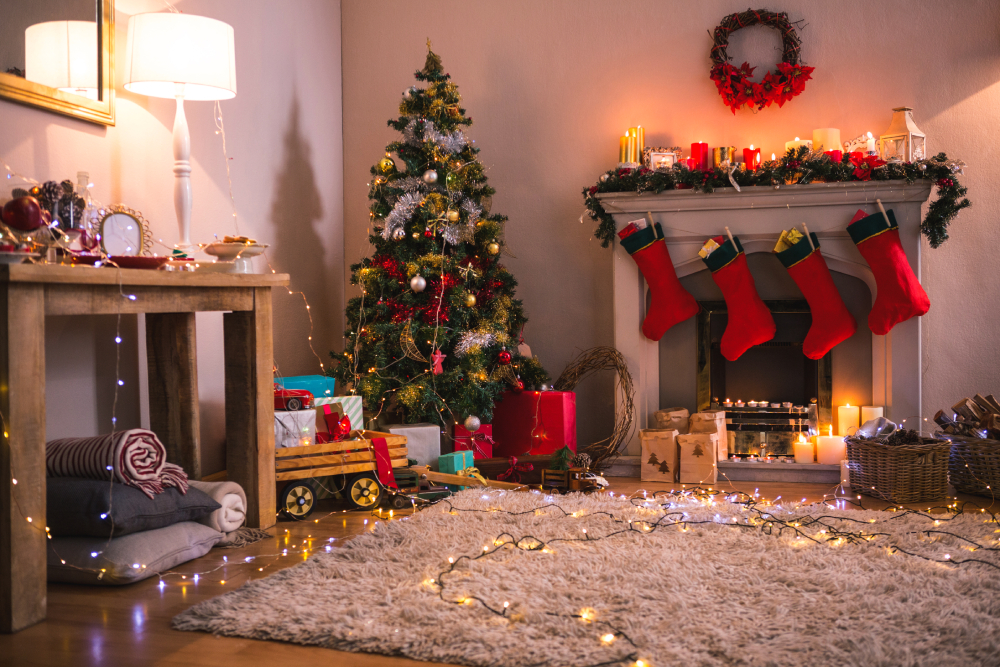 2. Lights everywhere!
If you don't have the outdoor space for lights, simply string them up around the highest parts of your home, just like these Chicago homeowners did in their loft. Ceiling lights add instant holiday spirit and take up very little space.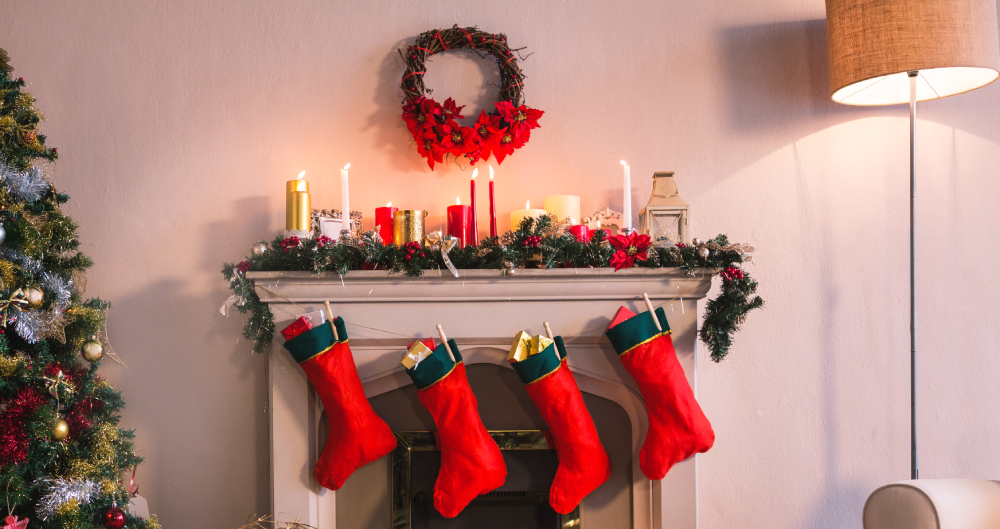 3. Focus on the mantel
This Dallas abode shows how going all out on your mantel can instantly transform your space and make it holiday-ready. Limiting things like Christmas trees, menorahs, and other festive objects to your fireplace area means you don't have to find space for larger decor items in a small room.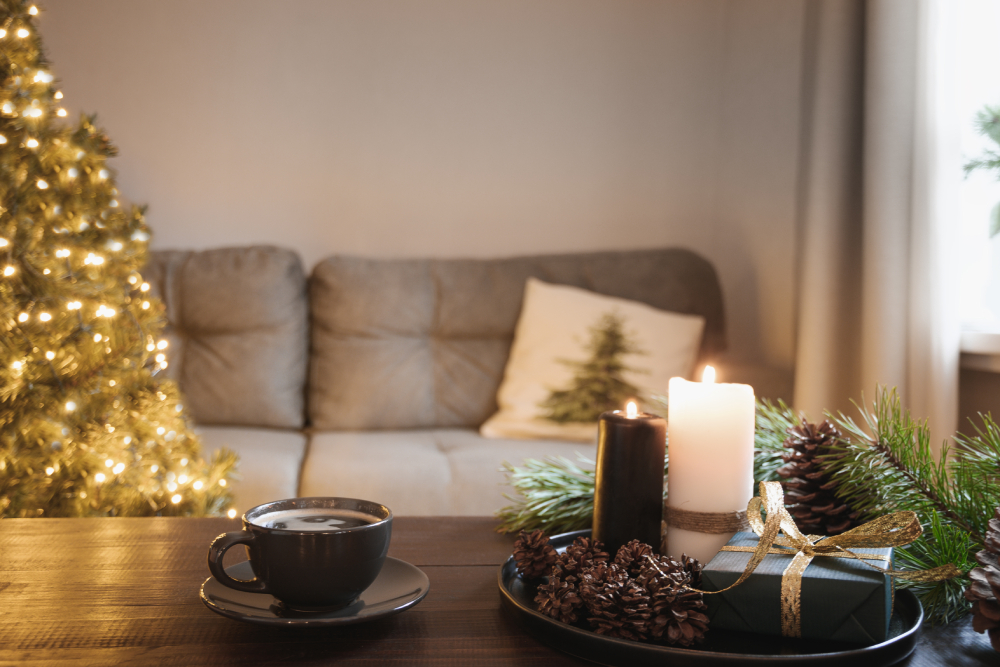 4. Downsize to a plant or potted branch
A tabletop tree or even a potted plant is a great way to embrace Christmas without needing to take up a whole corner with a large pine tree. Just add a little reindeer figurine so the greenery feels festive and call it a day.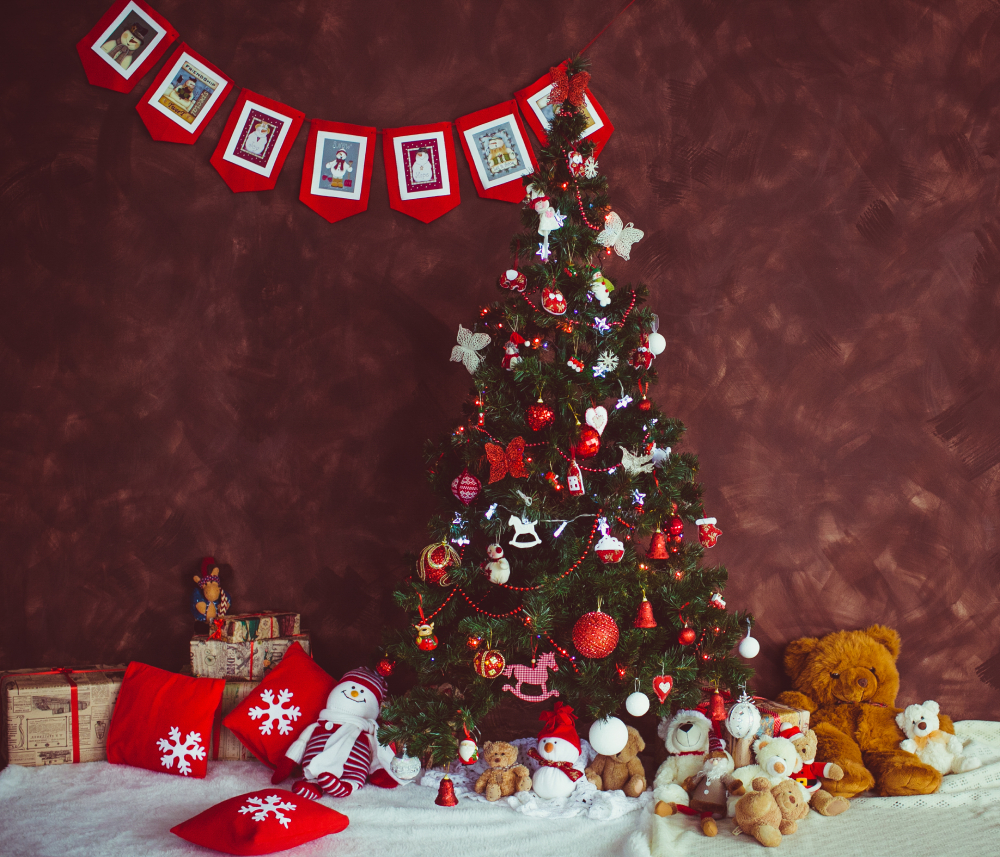 5. Blend your tree into your decor
Depending on your places's paint colors, you can actually choose a similarly-colored faux tree that blends into your wall and creates the illusion of extra space—all while still letting you indulge in the holiday spirit. Let's be real; it doesn't get much cooler than a black Christmas tree.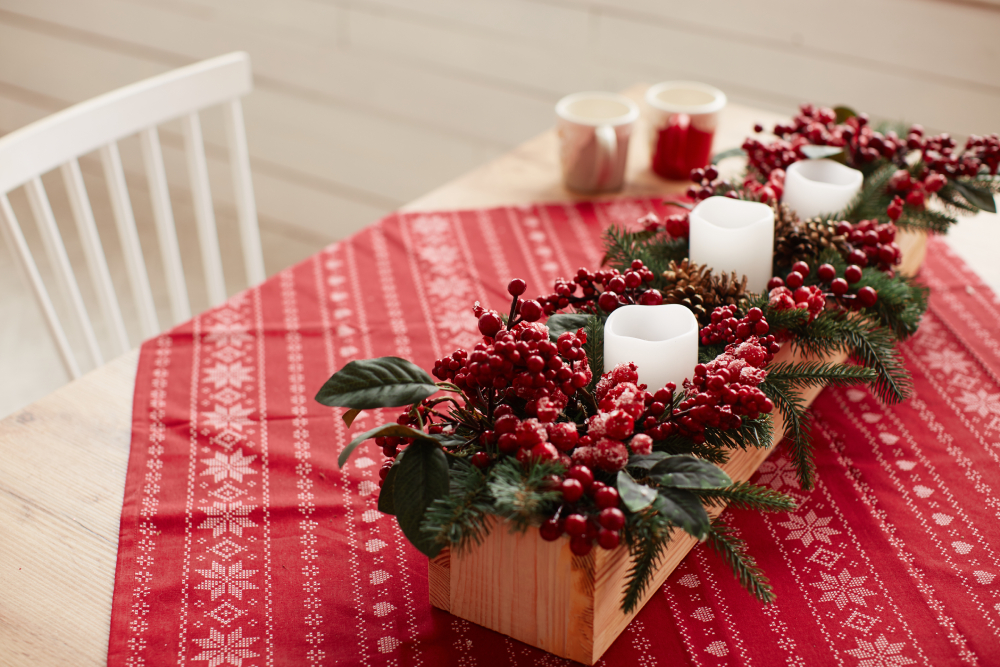 6. Make floral arrangements festive
Swap out your go-to weekly bouquet from Trader Joe's for the month with a few sprigs from a Douglas Fir or another pine tree. It's stunning, seasonal, and super elegant for any small space. You can even add tiny ornaments to the needles!
7. Use white to keep things spacious
This Dutch canal home is another perfect example of how blending a tree into your space can be expansive and stylish. This white tinsel tree is adorned with colorful ornaments, which makes for a playful and fun holiday addition.
8. Add a pint-size poinsettia
Move those poinsettias from your front entryway and find a new home for them. How about your nightstand? Yes, this room in Austin serves as a wonderful bit of inspiration for how to make these mini Christmastime plants work in the most unexpected places.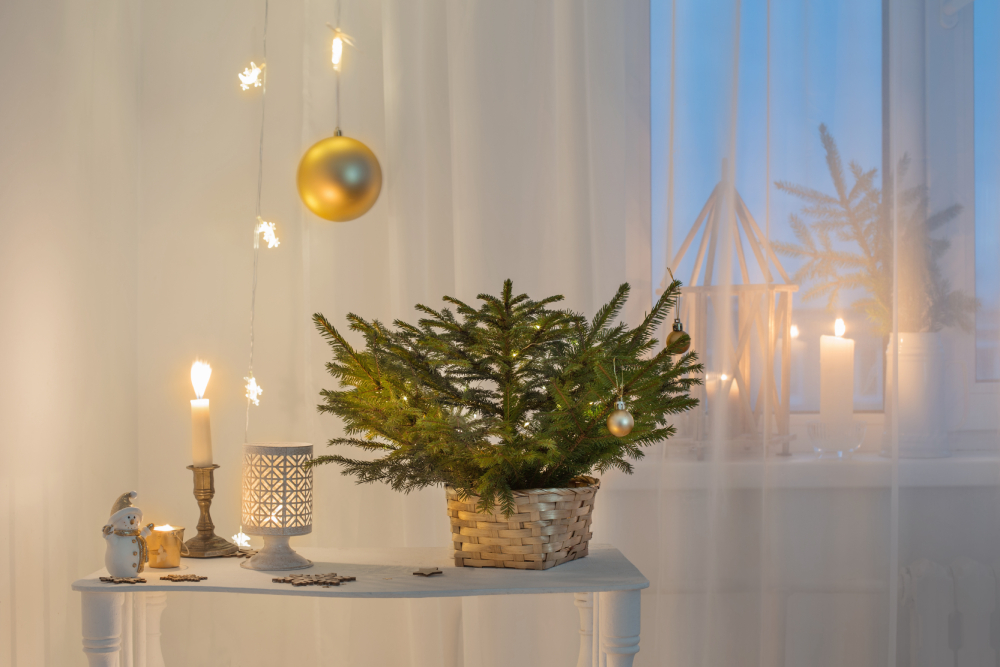 9. Stick to a theme
If farmhouse everything is your look, choosing a groovy mid-century modern tree might not vibe with your space. Instead, opt for a look that matches with the decor you already have. That way, nothing will look superfluous or out of place. Case in point: this cozy Dallas home and its chic, rustic-meets-Scandi tree.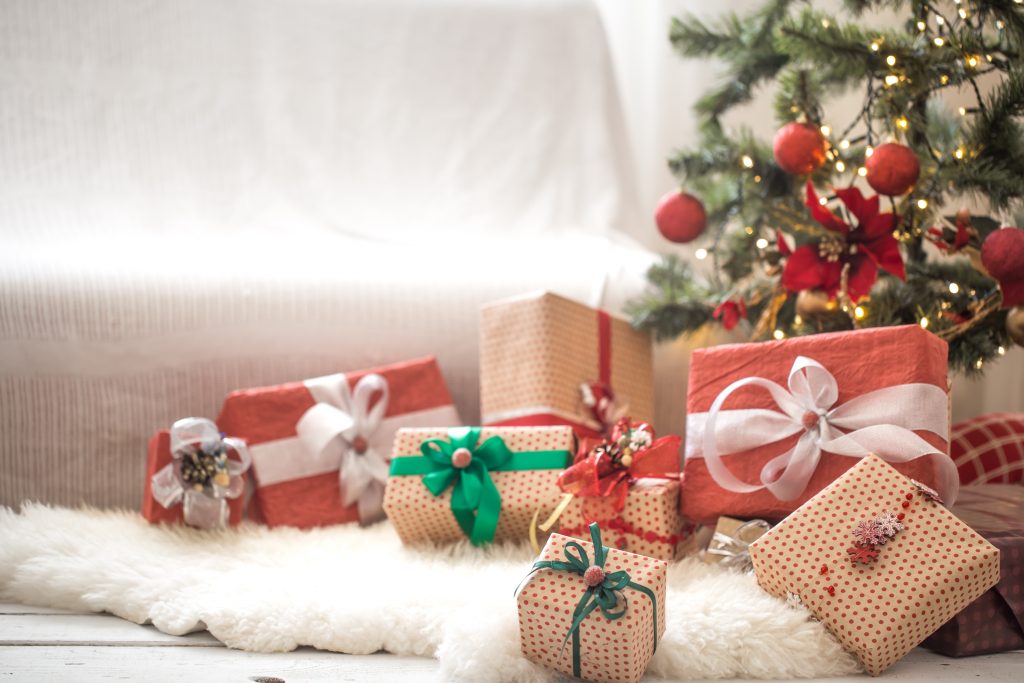 10. Designate an underused corner
That random corner by your laundry room or outside of the kitchen door may be one of the best potential holiday decorating spots in your home. If nothing is there in the first place, why not put your Christmas tree in this spot? Just make sure there's a clear walkway so no one in your house trips over presents!
Thank you.:  www.apartmenttherapy.com